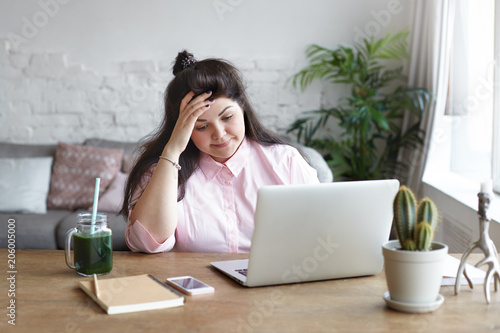 Case 2
27 year old female, works in an office based position, much of her day involves data entry. Notes "forever" but worse over last 2 months -now headaches affect her "all the time". She has not been tracking them. No over the counter medications help. "They are like candy"
Headache history: approximately 10 headache days/month. More frequently during the week than weekends. They are bilateral/frontal and "like my head is in a vice". Typically last 2-3 hours or until patient can lie down in a quiet room. She has not had to call in sick for her headache, but noise in her office bothers her.
Medication history: takes has been taking Tylenol Migraine (kept in her desk) with coffee in AM, almost daily and notes sometimes AM headache, sometime worsening headache in the afternoons. Also has tried Fioricet, which she received from an urgent care visit.
Caffeine/Food history – inconsistent caffeine intake, will go to Starbucks 1-3 times a week with an office friend for a large flavored latte. Has a glass of wine 3-4 times a week with dinner/before bed. Drinks 1-2 glasses of water a day. Often skips breakfast if she goes to starbucks
Sleep history – typical onset of sleep is around 11 PM. Wakeup is at 6 AM. She reports overall poor sleep and tiredness.
Patient is seeing you to establish PCP care, last pap was 3 years ago and normal, has not seen a physician since due to not wanting to pay a copay/no insurance. She does report taking her headache medications this morning with coffee.
Physical Exam:
VS: 132/80 HR 102 BMI 31 O2 99% RA Temp 98
Obese female, well groomed. No pharyngeal erythema or sinus tenderness. Crowded posterior oropharynx. Lungs clear, abd soft. No lower extremity edema.
Screening?
What issues in the daily environment contribute?
Differential diagnosis?
What tests do you want to do in clinic today?
What prescriptions could help with the headache?